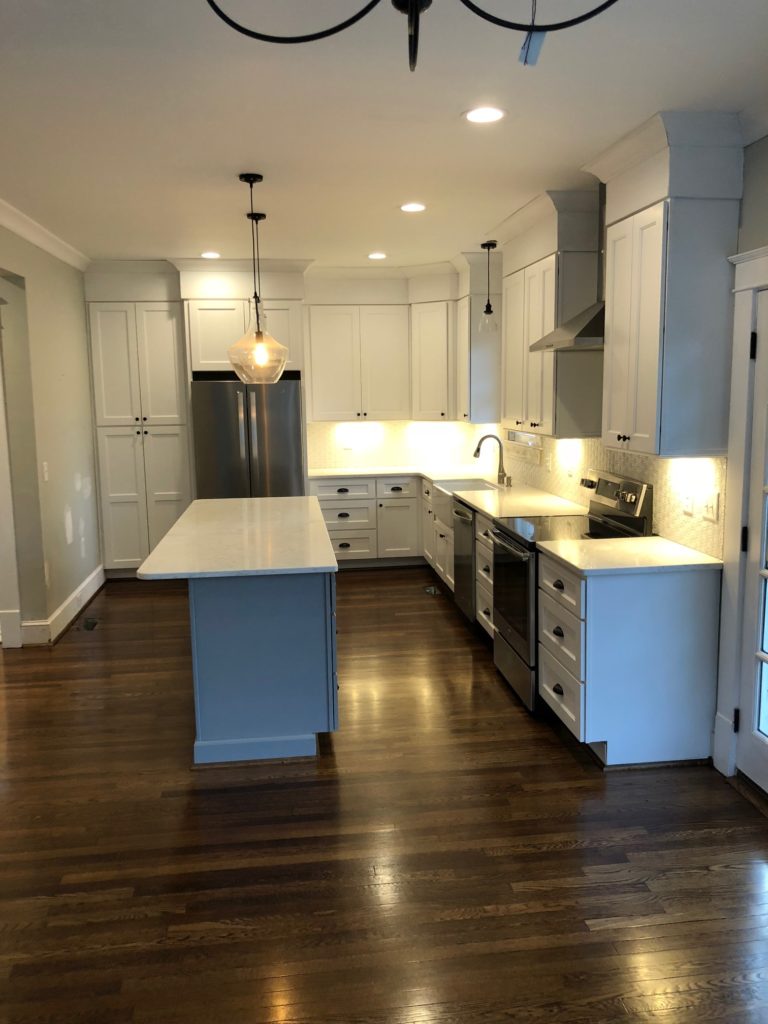 In a well-know historic neighborhood near UNC-Greensboro, we recently transformed what was a near-ruined college rental into a stunning craftsman-style home while preserving its original charm.

We changed a couple small bedrooms into the now open floor-plan kitchen and master suite. Even with the changes to the floor-plan, we were able to preserve the original white oak flooring and all the original moldings.
This now beautiful home is brimming with showstopping details while remaining consistent with the period the home was built. Examples include shaker-style cabinets in the kitchen and an octagon tile floor, claw-foot tub and subway tile in the master bathroom, though you will find these details throughout the home.
Some areas of older homes can cause problems and need to be replaced. One example was the old knob and tube wiring. We gutted all of the wiring and installed new electrical throughout the home.  In addition, we painted the interior and exterior of the home and replaced windows as needed.
Now, the Greensboro homeowners can enjoy the charm of their beautiful historic home with none of the headaches that can go along with owning an older property. If you or anyone you know is considering remodeling their home, contact us today for a free consultation.